Edition Antwerp,
Harmoniepark, Albertpark & Provincietuin
15.09 - 01.10.2023 12:00 - 18:00
The second edition of Publiek Park takes place from September 15 to October 1, 2023 in Antwerp, inhabiting the urban green area of Harmoniepark, Koning Albertpark and the garden of the Provinciehuis. Publiek Park aims to highlight the various layers of stories public green spaces contain by bringing together visual art, performance, music, film, word and more.
Urban parks inherently serve as spaces of exhibition, with artistic and historical monuments on display, functioning as an archive of the city. As precious side-effects of human desire for nature, culture, remembrance, leisure, freedom and control, parks encapsulate both location-specific and universal narratives. The exhibition and programme of Publiek Park is created to complement and illuminate what is already present at these three green spaces, forming a
promenade
through intricate histories, complex presents and imagined futures.
During Publiek Park, you are invited to enjoy an exhibition with the works of 18 local and international artists, as well as a public programme, created in collaboration with various cultural partners.
In addition to the presentations at the parks, artworks can be seen at TICK TACK, Moonstreet, Red Herring Salon, Annie Gentils Gallery and LLS Paleis.
Participating artists:
For exhibition brochure in english, click
here
.
Public Programme
For more information about your visit, click here.
Friday 15.09

16:00 - 21:00 Vernissage
Start: Harmoniepark, Districtshuis
16:00 - 20:00 WOW19 by 019
Bouncy castle
Location: Albertpark
16:00 - 20:00 Performance by Jiyoung Kim
Location: Moving through the parks

16:00 - 18:00 Performance Guy Woueté
Location: Albertpark
17:00 - 21:00 WAV live radio with Jan Matthé and Stine Sampers
Location: Albertpark, Music Kiosk

18:00 - 19:00 Performance Yemo Park
Location: Albertpark, Dog park

19:00 - 22:00
Opening of Autopoiesis by Metahaven
Location: TICK TACK
Saturday 16.09

12:00 - 18:00 Exhibition
12:00 - 18:00 WOW19 by 019
Bouncy castle
Location: Albertpark

13:00 - 14:30 Guided tours by the curators
Start: Districtshuis Harmonie
Tickets: Pay what you can
(€5, €10, €15)
Reservations via:
info@publiekpark.be
14:00 - 16:00 Performance Jiyoung Kim
Location: Moving through the parks

15:00 - 18:00 Performance Lise Duclaux
15:00 LLS Paleis
Paleisstraat 140
16:30 Annie Gentils Galerie
Peter Benoitstraat 40
18:00 Publiek Park
Albertpark, Music Kiosk

16:00 - 18:00 Performance Guy Woueté
Location: Albertpark

18:00 - 21:00
KRAAK concerts
Location: Albertpark, Music Kiosk
Tickets: Pay what you can
(€5, €10, €15)
Sunday 17.09

10:00, 12:00, Yoga and meditation sessions
14:00 & 16:00 with mooi.mentaal &
Dodi Espinosa
Location: Nives, Harmoniepark
Tickets: €12
Reservations via:
mooi.mentaal@gmail.com
12:00 - 18:00 Exhibition
13:00 - 14:30 Guided tours by the curators
Start: Districtshuis Harmonie
Tickets: Pay what you can
(€5, €10, €15)
Reservations via:
info@publiekpark.be
14:00 - 18:00 Saunra session by David Bernstein
Location: Harmoniepark, Koetshuis

---
Thursday 21.09

12:00 - 18:00 Exhibition
Friday 22.09

12:00 - 18:00 Exhibition
Saturday 23.09

12:00 - 18:00 Exhibition
12:00 - 18:00 WOW19 by 019
Bouncy castle
Location: Albertpark
13:00 - 14:30 Guided tour by Bart Tritsmans
Start: Districtshuis Harmonie
Tickets: Pay what you can
(€5, €10, €15)
Reservations via:
info@publiekpark.be
13:00 - 14:00 Performance Yemo Park
Location: Albertpark, Dog park

14:00 - 16:00 Performance Jiyoung Kim
Locatie: Moving through the parks

16:00 - 18:00 Performance Guy Woueté
Location: Albertpark

19:30 - 22:00 Art Cinema OFFoff open-air cinema
Location: Albertpark, Music Kiosk
Sunday 24.09

12:00 - 18:00 Exhibition
13:00 - 14:30 Guided tours by the curators
Start: Districtshuis Harmonie
Tickets: Pay what you can
(€5, €10, €15)
Reservations via:
info@publiekpark.be
14:00 - 16:00 Saunra session by David Bernstein
Location: Harmoniepark, Koetshuis

15:00 - 16:00 Book launch of Jonas Dehnen
Location: Albertpark, Music Kiosk
---
Thursday 28.09

12:00 - 18:00 Exhibition
Friday 29.09

12:00 - 18:00 Exhibition
10:00 - 18:00 Expanding Academy Summer School
Saturday 30.09

12:00 - 18:00 Exhibition
12:00 - 18:00 WOW19 by 019
Bouncy castle
Location: Albertpark
13:00 - 14:30 Guided tours by the curators
Start: Districtshuis Harmonie
Tickets: Pay what you can
(€5, €10, €15)
Reservations via:
info@publiekpark.be
14:00 - 16:00 Performance Jiyoung Kim
Location: Moving through the parks

14:00 - 18:00
Glean Talks
Location: Albertpark, Music Kiosk
Sunday 01.10

12:00 - 18:00 Exhibition
13:00 - 14:30 Guided tours by the curators
Start: Districtshuis Harmonie
Tickets: Pay what you can
(€5, €10, €15)
Reservations via:
info@publiekpark.be
14:00 - 18:00 Saunra session by David Bernstein
Location: Harmoniepark, Koetshuis
14:00 - 18:00
RADIO MEMORANDUM
Location: Albertpark, Music Kiosk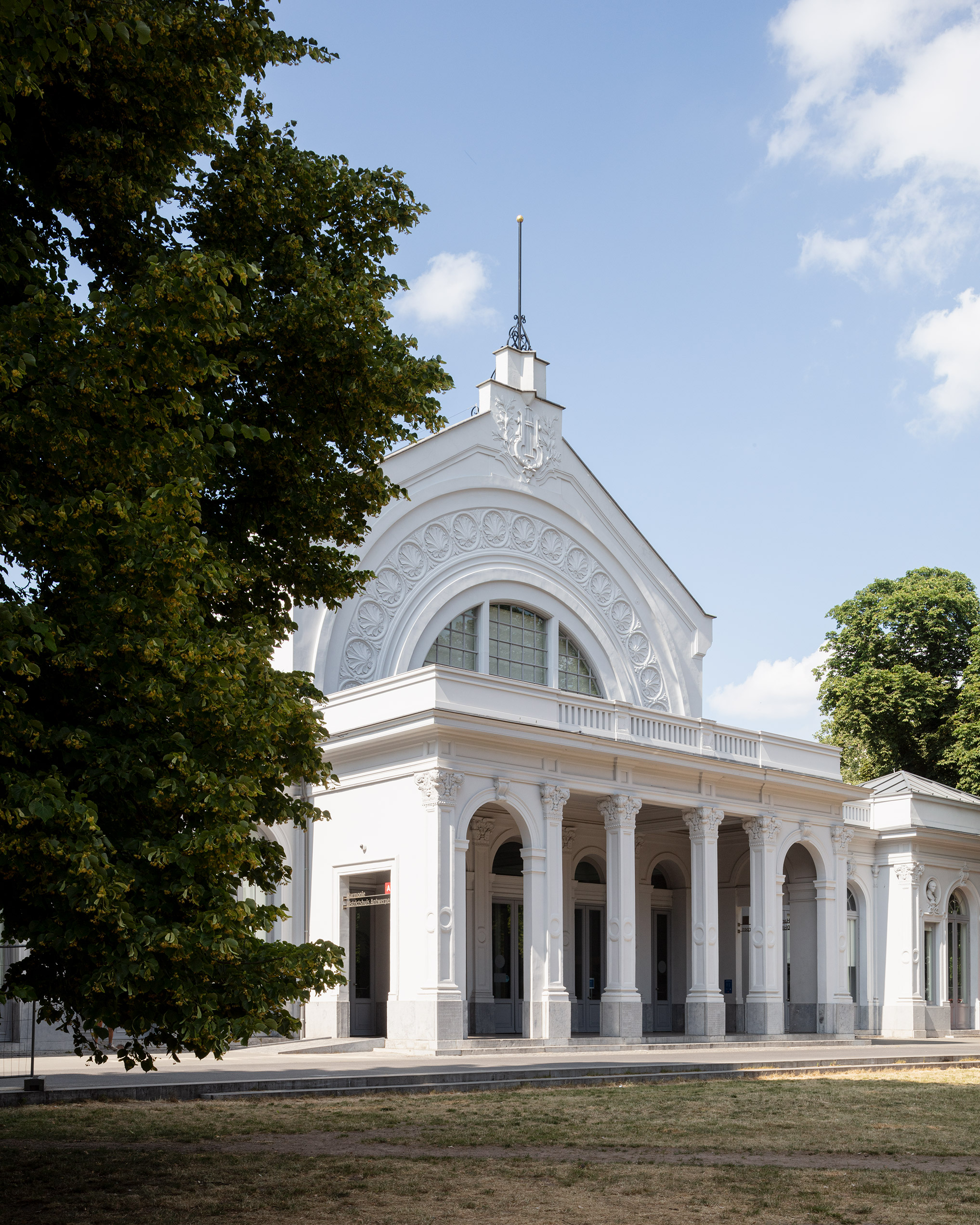 Publiek Park is created in collaboration with:

TICK TACK , Art Cinema OFFoff, KRAAK, Red Herring Salon, Pizza Gallery, 019, We Are Various, Moonstreet, HISK, LSS Paleis, Glean (HART), De Singel, Annie Gentils Gallery, MORPHO, Expanding Academy, Radio Memorandum, Kunst in de Stad – Middelheim Museum

Supported by:

The Government of Flanders, Embassy of the Netherlands, the City of Antwerp, the District of Antwerp, the Province of Antwerp, Kurma, Kiosk, Pici, Standard Pizza, Fietsen de Geus, AORTA, Duvel Moortgat